UCH NOMAD'S REST LIONRIDGE SAJARIES ONFYR JC SC CDX RE NA NJP
CGC TKP

Bred by Terra Lyn Joy and Patty Olney 
 
Saj is my incredibly  loyal big puppy boy.  He is sweet like his dad RJ with some of the fire of his mom Yezi.  He follows me everywhere I go and will stay with me through heat, cold, rain, snow and bugs while the rest of the dogs beat it for the house and couch!   He is my big protector.
 
Saj was the # 9 ranked Rhodesian Ridgeback in obedience in 2014!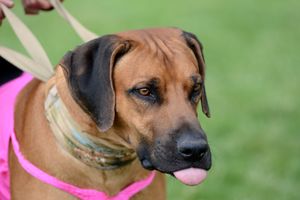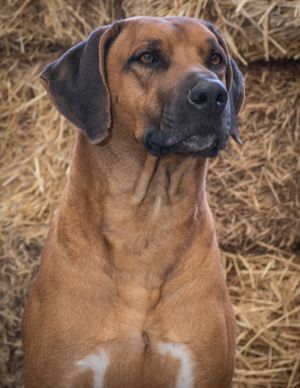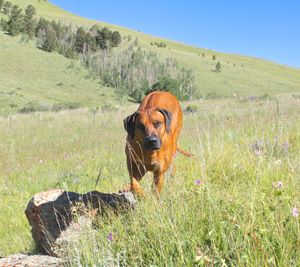 CH Nashira's Excalibur of Ridgelea

CH Ridgelea's General Tyvader

CH Lionridge's Afrika Lady

CH Juba Lee's Mandela of Oakhurst

DC Kariba's Macleod of Pheron

CH Rare Earth's Quantum Leap UD MX MXJ

CH Pheron's Kasai of Raintree CD SC

Zuludawn Cirque Du Soleil

CH Tropaco Rocket's Red Glare

CH Lamarde Perro Brittany C

CH Nashira's Excalibur of Ridgelea

CH Lionridge's Afrika Lady

Spurridge Steal Away Thunder

CH Pumamere's Ombasha Fahamiyu

CH Sienna's Steal The Thunder SC