CH ZULUDAWN LIONRIDGE RJ OF NOMAD'S REST CDX RE AX AXJ RATN HIC CGC TT  VCX

Bred by Jacques and Janet LeClainche and co-owned with Patty Olney
 
RJ is a real gentleman and the sweetest dog you could ever meet.  He watches over all the girls and even checks on them before he goes to bed at night.  He is a thinker and does things slowly until he has had time to ponder and understand what is asked of him.  Once he "gets it" he is good to go and will give you a consistent performance every time.  What a joy he is to work with!  
RJ was also the #10 ranked Rhodesian Ridgeback in obedience for 2012!

RJ was the #5 ranked Rhodesian Ridgeback in obedience in 2013!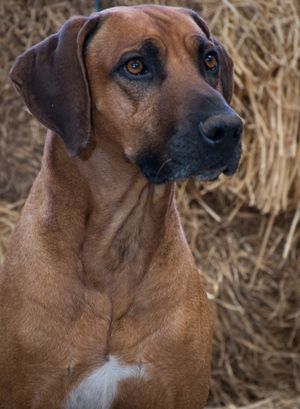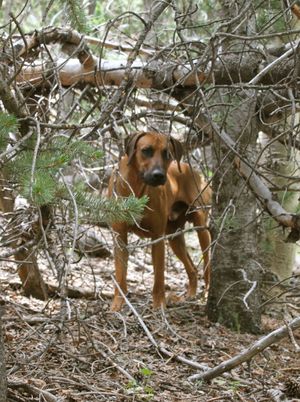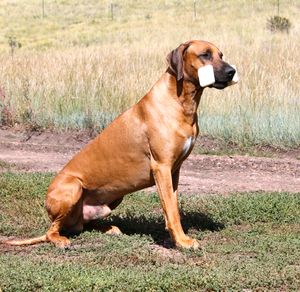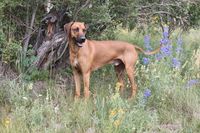 CH Nashira's Excalibur of Ridgelea

CH Ridgelea's General Tyvader

CH Wyndrunhr High Veldt Vader JC

CH Asabi Tyrena of Ridgelea

CH Mishindaji's Eye of the Tiger

CH Mishindaji's Hot Ta' Molly

CH Lionridge's Afrika Lady

CH Juba Lee's Mandela of Oakhurst

Calico Ridge One Man Show

CH Oakhurst Vanna Vu of Juba Lee

DC Kariba's Macleod of Pheron

CH Rare Earth's Quantum Leap UD MX MXJ

CH Ketaru's Deja Vu CD JC

CH Rare Earth's Domestic Goddess CD SC

CH Pheron's Kasai of Raintree CD SC

CH Raintree's Arakeen Chani

Zuludawn Cirque Du Soleil

CH Tropaco Rocket's Red Glare

Calico Ridge Secret Agent

CH Ketaru's Tropaco Tigre

CH Lamarde Perro Brittany C

CH Riverroads Johker's Whilde

Lamarde Perro Rivendell Sis