GCH CH Dromkeen's Libra Sun of Nomad's Rest CD RE CGC TKP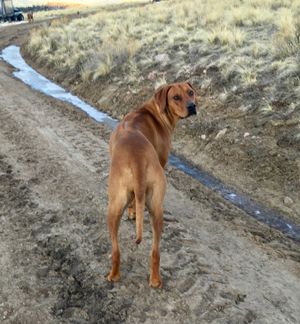 Libra comes to us from Julie Paul (Dromkeen Kennel) in Massachusetts.  She was Julie's pick of the girls and we are so grateful that Julie let her come all the way to us in Colorado!  
Libra finished her conformation championship very quickly out of the 12-18 mo old class and her Grand Champion came just as easily.   Libra also finished her obedience CD and rally advanced titles when she was only 15 mo old.  
Libra is the most loving girl and so full of life and joy.  She is a treasure to have and is my constant companion.  She has a big heart and when my cat was dying she lay with her head next to him the whole time not letting any of the other dogs near him.  The next day, when we buried him, she also kept all the other dogs away from his grave. She is an empath that is tuned in to everyone's feelings both human and animal alike.  A very special girl.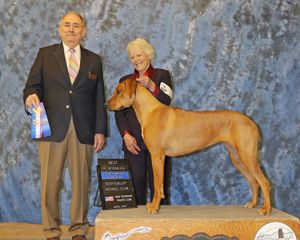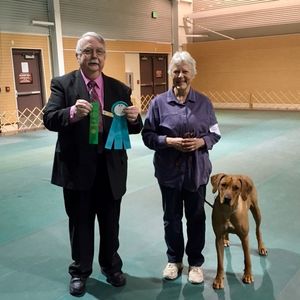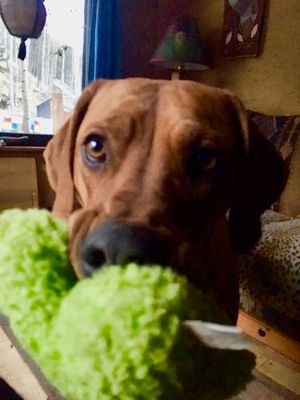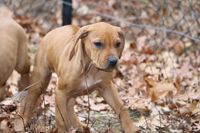 CAN CH US CH Ikimba Tumomak Dromkeen

Choctaw Ridge Rowtag Of Corleo

GCH DC Ashantis Regulus Of Royalstars RE OA AXJ MC NF

DC Ridgeview's Leo The King Of Stars CD RE MC AX AXJ OAP OJP OF

CH Vanfax's Serengeti Simbah

CH Choctaw Ridge Makenna Of Ridgelea

CH Ridgelea's Shakar Vixen

CH Rajataru Kumari Of Choctaw Ridge

FI CH Zimbalooba Ikimba Mtilda

BISS AU CH Zimbalooba Boom Man

MBIS/MBISS AU CH Chilolo Sx Ice On Fire

AU CH Zimbalooba Steffi Graf

AU CH Kalimbah Eternal Flame

AU CH Zimbalooba Green Machine

AU CH Chilolo Eternity Ring

GCH CH Dromkeen's In The Night Garden

MBIS GCH AM CAN CH Tumomak Simbamoyo JC

AM FI CH Ikimba Tumomak Sheikh

RUBISS AU CH Rijstone Diesel N Dust

FI CH Aslan's Dolly Of Ikimba

DC Shadyridge Numa's Paji SC

Shadyridge Wenzi's Puzika

CH Vyrtuous Some Idle Tuesday

CH Rajataru Dbltake Baraka

CH Ridgelea Rajput Agnikant

CH Dbltake Call The Wind Mariah

DC Kimani's High Profile SC