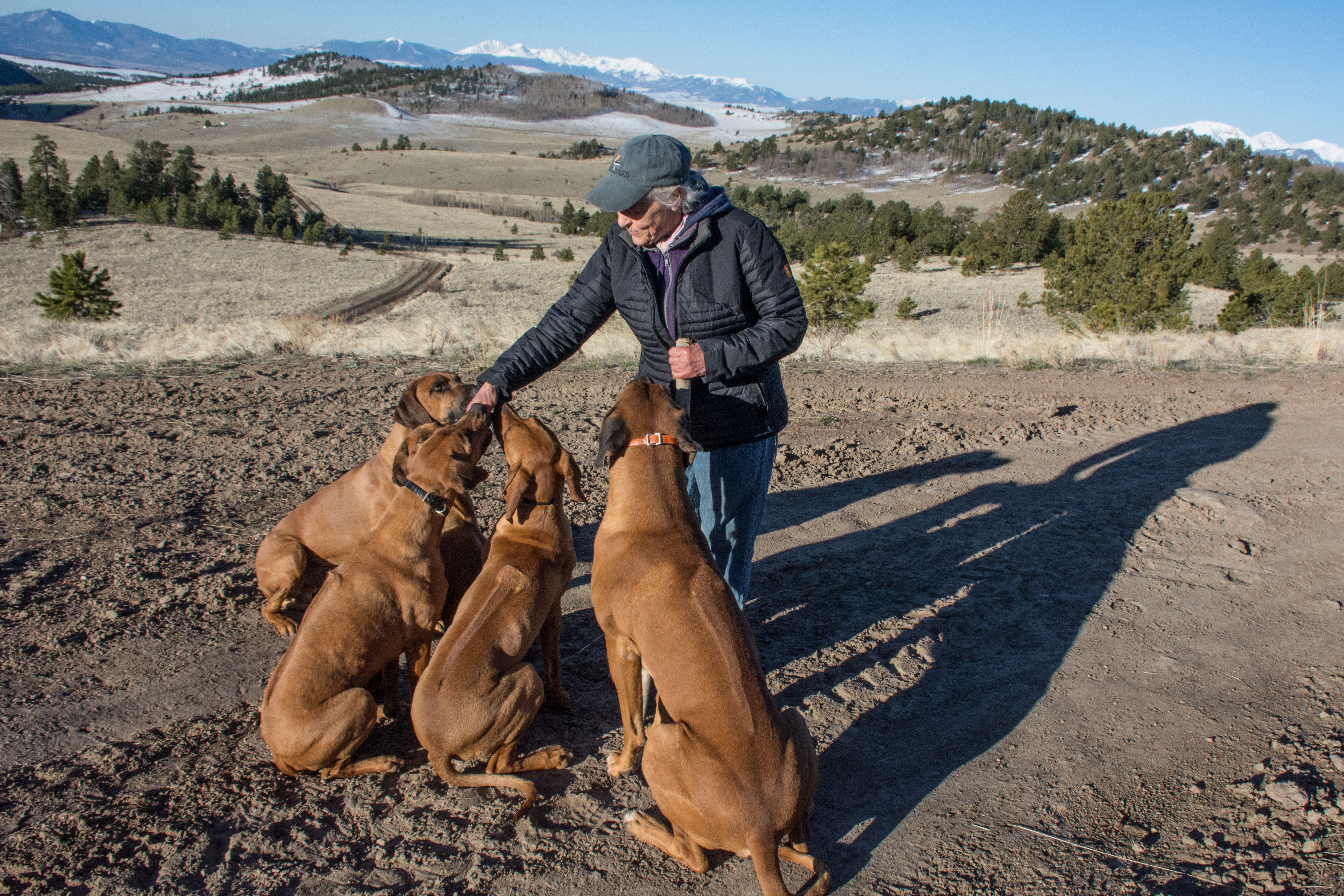 I have been involved with dogs for over 60 years, and started training and showing dogs when I was a teenager.  I have had many different breeds, but ever since I got my first Ridgeback, almost 30 years ago, I have only owned this great breed.
I show all my dogs in performance venues such as obedience, rally, agility, lure coursing, nosework, tracking, barn hunt and more. The Ridgeback is a multi-talented hound that excels in whatever work you introduce them to.  I love the partnership that develops with my dogs as we work in the many venues.  These dogs love to work and my greatest joy is watching them problem solve and learn new things.
 I do show in the conformation ring as well, but this really takes a back seat to performance in my way of thinking.  I, of course, want a dog that conforms to the standard and is solid in structure and temperament, or they wouldn't be able to do all that I ask of them.  I do all the testing that is required of members of the Rhodesian Ridgeback Club of the United States (RRCUS) and more.  I feed an all raw diet and keep my dogs in top physical condition.  I only breed occasionally.  

I am a member in good standing of The Rhodesian Ridgeback Club of the US and the New England Rhodesian Ridgeback Club.  I am also an AKC Breeder of Merit.
Contact Info:   earthspace3@yahoo.com
North Sandwich, NH